How can I help?
We are always on the lookout for volunteers to help us reach as many people as possible. If you enjoy being around people, Befriending could be for you!
What does a telephone Befriender do?
A friendly chat can make the world of difference to a socially isolated older person. Volunteering as a telephone Befriender involves phoning your client fortnightly for a friendly chat.
What does a face to face Befriender do?
It might be as simple as a chat and a cup of tea, or taking your client out to lunch – the most important thing is that you're there to spend time with them and can commit to fortnightly visits of an hour or two.
Volunteering for West Norfolk Befriending
There are other volunteer roles that support our work including administration, promotion, help with events and fundraising. We will give you regular training and are always on hand if you need support. We expect you to volunteer with us for a minimum of a year.
For a formal description of the roles, please see the documents below.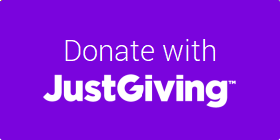 ---
Want to know more?
Simply fill in the form below and we'll get back to you as soon as we can.